Island in the Sky of Canyonlands took us by surpsise! We actually almost skipped this national park after reading reviews and online guides, as Arches was dominating the headlines.
The raw beauty and majestic wilderness of Island in the Sky area is really stunning. Everywhere you look, you see vast landscapes, towering mesas and deep canyons. After crowded Grand Canyon and Arches, this was a perfect place to enjoy undisturbed nature and feel like we are the only ones in the whole park.
You can drive through Island in the Sky section of the Canyonlands in one day with stops at all major points and a short hike, or you can choose to spend a couple days in one of its easily accessible campgrounds.
Top three spots that took our breaths away:
1. Mesa Arch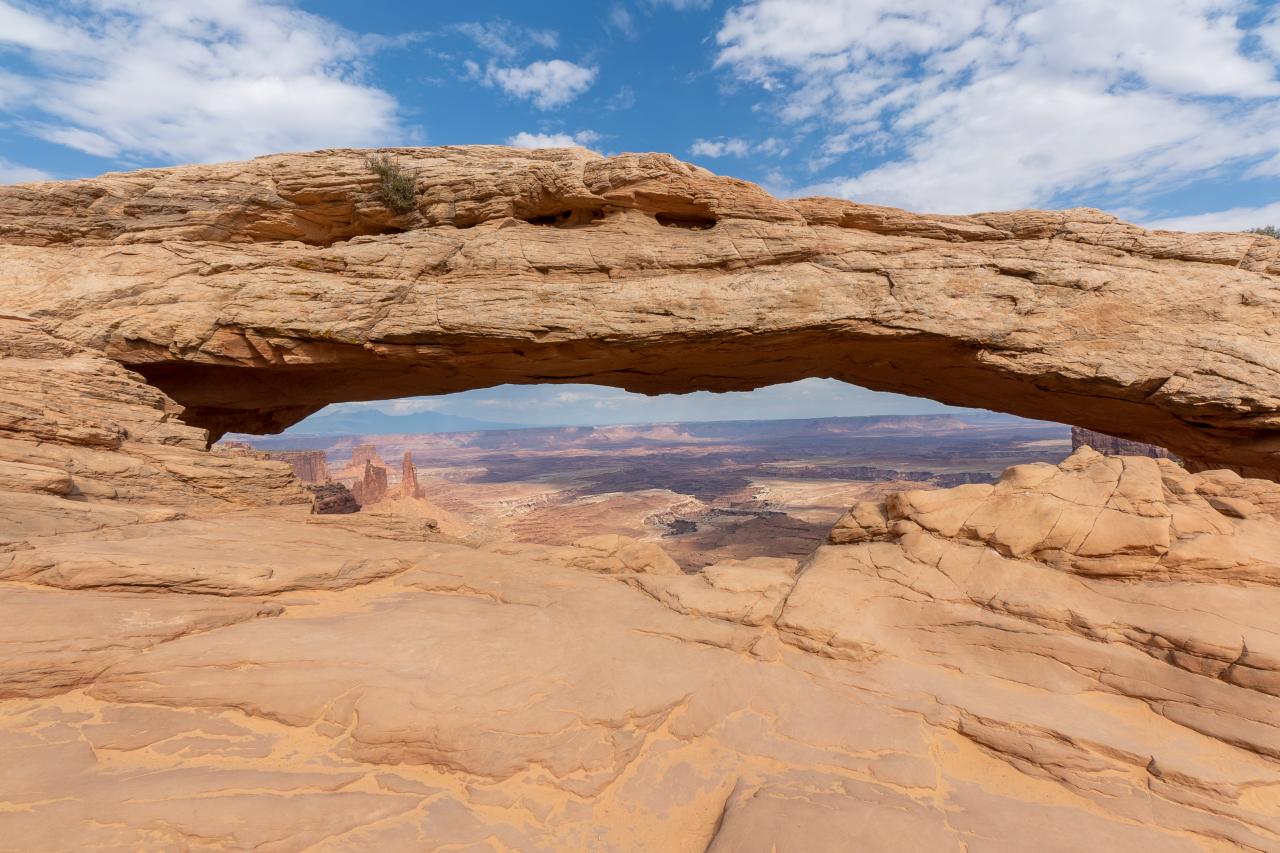 This was the most beautiful arch we have seen so far! Just a short 20 minute walk from the paring lot, Mesa Arch opens up like a window into the canyon and is set against the background of blue sky, fifty shades of rock and sand, and sprinklers of greenery. Washer Woman arch can be seen peeking in the background, which adds another level of visual dimension to the view. Stunning!
2. Grand View Point Trail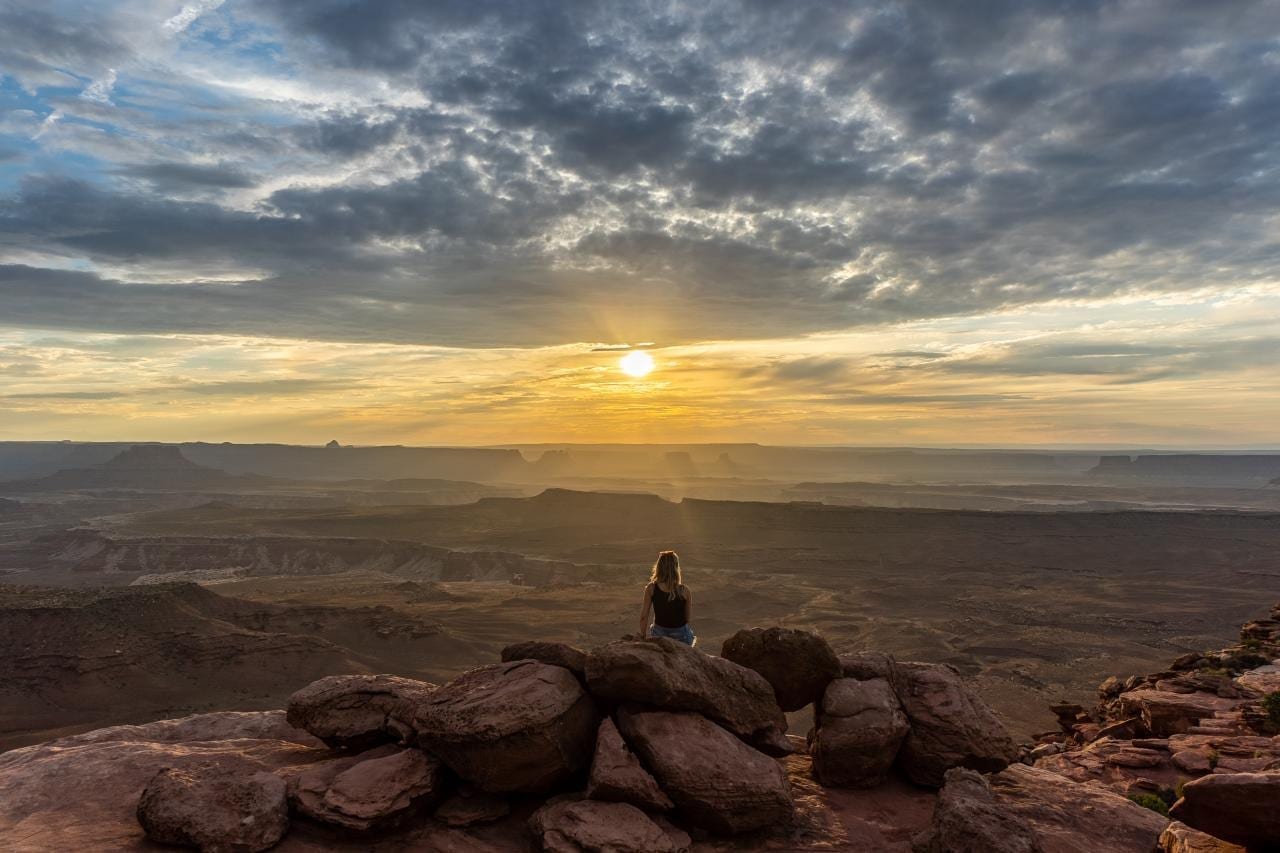 This 2-mile round trip hike offers perfect views for sunset. The trail runs along the rim and allows 360 degree perspective of Canyonlands and its ups and downs for miles and miles. It feels a lot like Grand Canyon in the landscape and terrain, but a lot more intimate and private. We spent here a total of 3 hours and didn't want to leave.
3. Shafer Trail Drive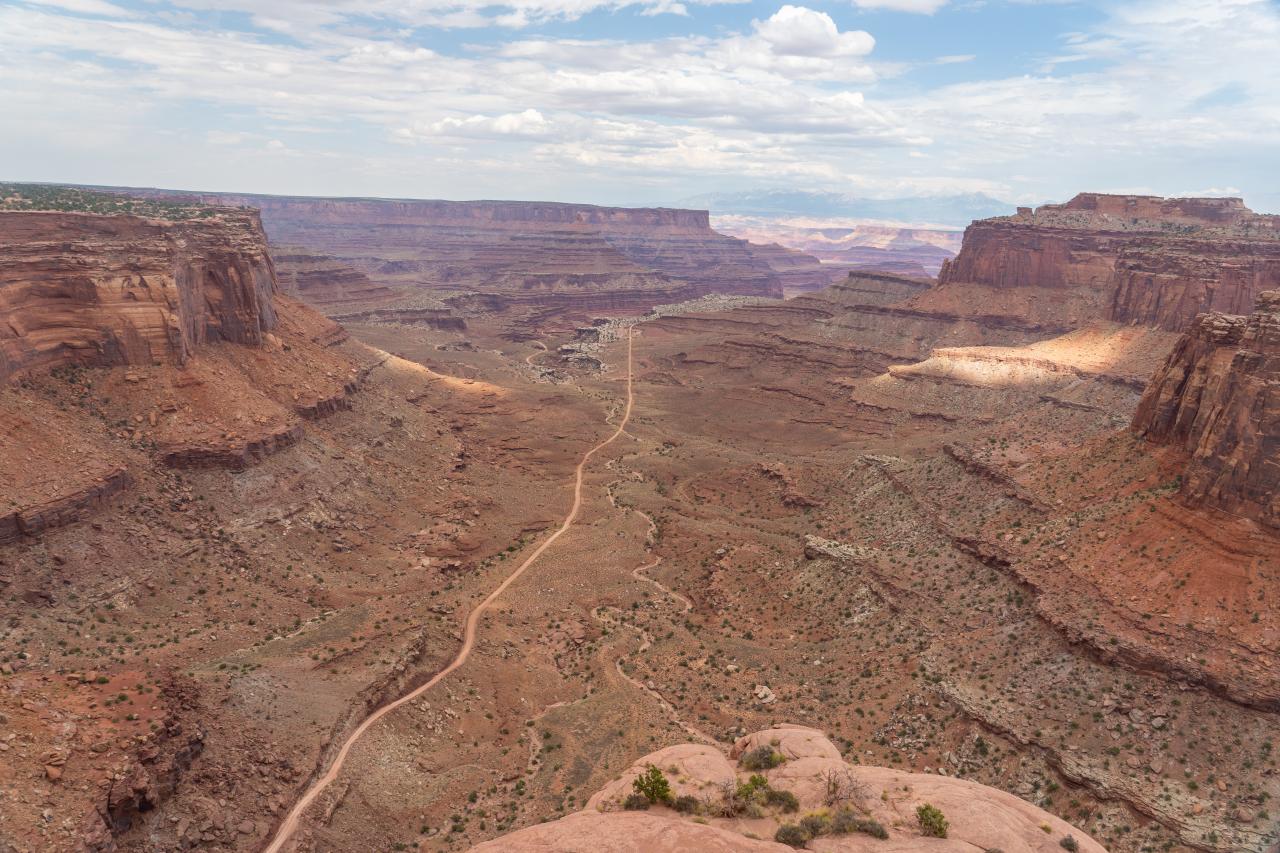 Originally a cattle trail, this steep unpaved road into the canyon is sometimes called one of the most dangerous drives in the country. However, it is not as bad as it appears to be in all the videos. The road is narrow indeed and has a few sharp switchbacks, but nowhere are you hanging of the edge of the cliff.
The drive itself is fabulous and wild! It offers a different perspective of Canyonlands, from the bottom of the canyon up and allows to truly appreciate the grand scale of the surrounding nature. You get to the edge of the rim, close to the towering walls and right next to the river. Best part, you will enjoy all the amazing view and vistas all by yourself (we ran into 2-3 cars during our 3 hour drive). Check out a timelapse video of our drive.
Shafer Trail itself runs for a about 5 miles and later continues onto Potash Road to Moab for a total of about 40 miles, most of which is unpaved rough route. 1-1.5 hours should probably be enough to do the first part of Shafer trail down the canyon and come back up. If you choose to do the whole drive Shafer to Moab, count for 3 hours (part of it is the terrain, but mostly all the vista points you will not want to miss!).
The question is if you need a 4WD or will 2WD work? Well, it is strongly recommended to do it in a 4WD, which is definitely a must if you go all the way to Moab (the road gets really rough there). But the first 5 miles going downhill could probably done in a 2WD at your own risk. Either way, 5 miles or 40 miles, this drive is not to be missed!
Overall, Canyonlands quickly rose to the top five in our National Parks list. We definitely will be back to explore the Needles or maybe even the Maze, but that will be another story.