The drive from Bryce Canyon to Zion National Park is only 80 miles and many people combine the two in a single trip. If you're visiting any one of these parks, it is very likely you will be making this drive to see the other. This timelapse video is the drive along Highway 12, Highway 89 through Mt Carmel Tunnel, and Highway 9 into Zion National Park.
The route requires passing through the Zion Mt Carmel tunnel, a 1.1 mile tunnel that has height restriction of 13 ft 1 inch. If you're doing the drive in an RV, make sure your rig is well under that height or you would need to plan an alternate route. Expect to pay a $15 fee to pass the tunnel if your vehicle is more than 11 ft 4 inch tall or more than 7 ft 10 inch wide.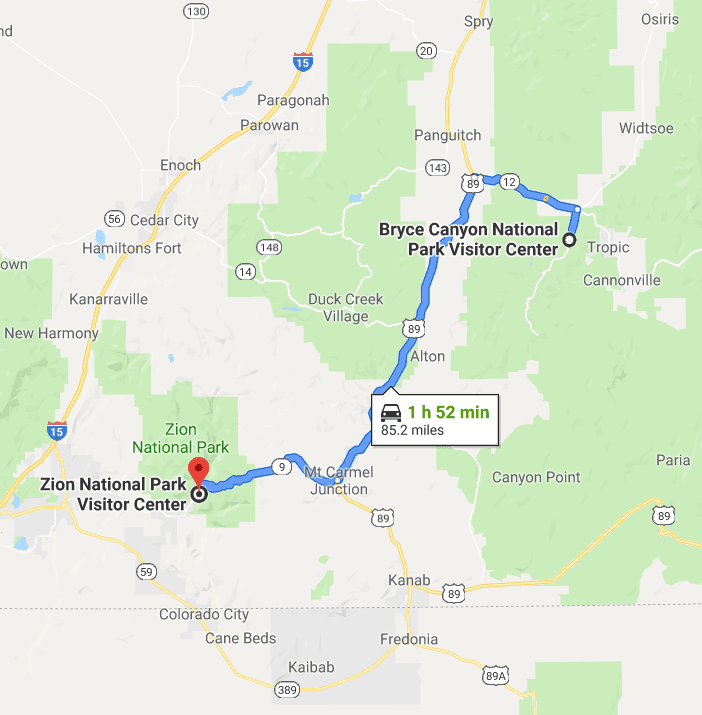 Check out our list of top things to do in Zion National Park. If you have already done the drive from Bryce Canyon to Zion or vice versa, let us know in comments what was your experience like, we would love to hear from you!
—
Follow us on Instagram @outdoor.some for latest updates