Angels Landing is the most strenuous hike in Zion National Park, with the last 3/4 mile climb being so narrow at time that it has chains to hold on to, and has 1000+ foot drops on either side. There have been 17 deaths on this trail since 2004 from hikers falling off the steep section of the trail, so you do have to take it seriously and plan accordingly. The views from the top are out of this world though and makes the climb so worth all the effort.
Although the hike is only 5.2 miles roundtrip, you can expect to spend a full day on this hike as it ascends 1500 feet in elevation. You will want to stop often and spend plenty of time at the top to take pictures of the breaktaking view of the Zion Canyon.
The trailhead is at the Grotto shuttle stop and starts out being pretty easy walk across the shuttle stop but quickly starts ascending into the mountain. The first mile and half of the hike is a steady incline in direct sun and so it can get quite exhausting, although if you drink plenty of water and pace yourself you will be just fine.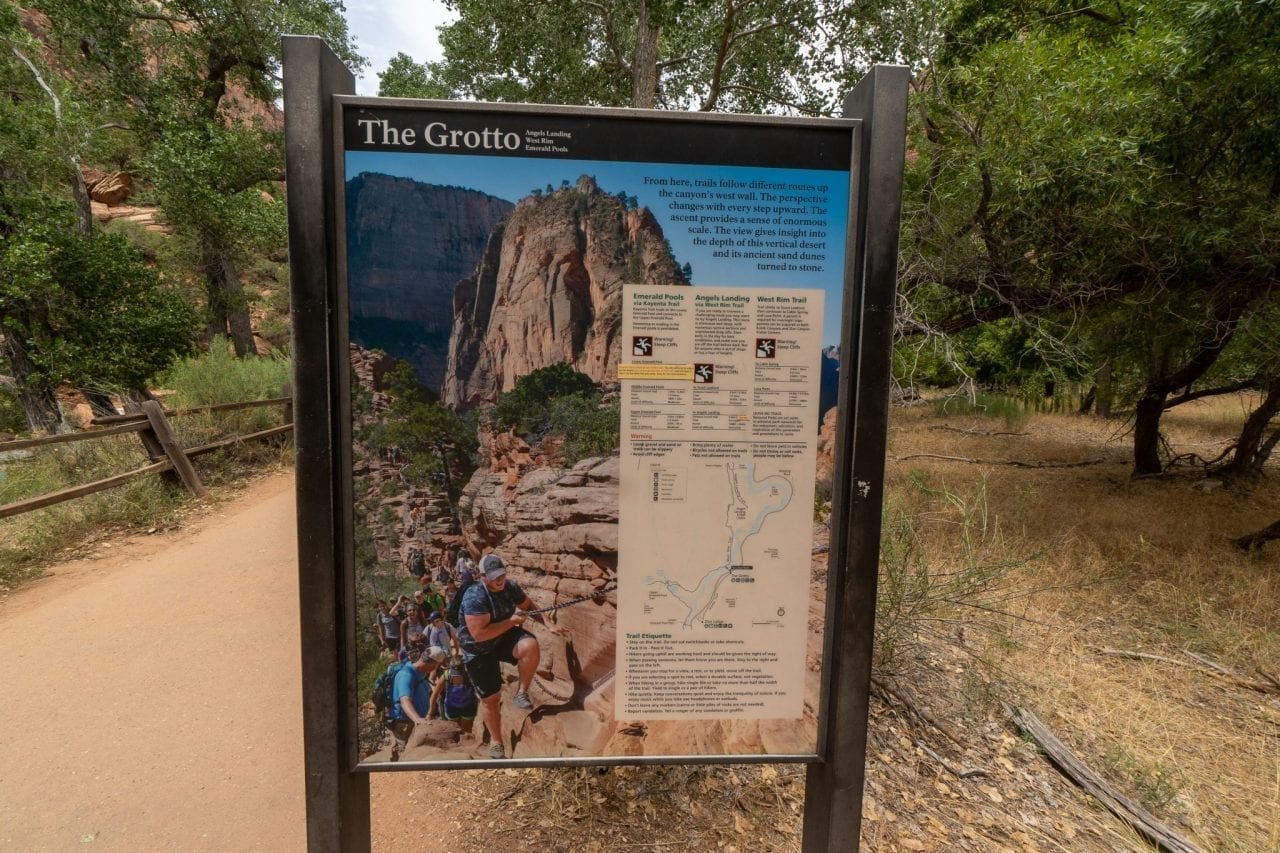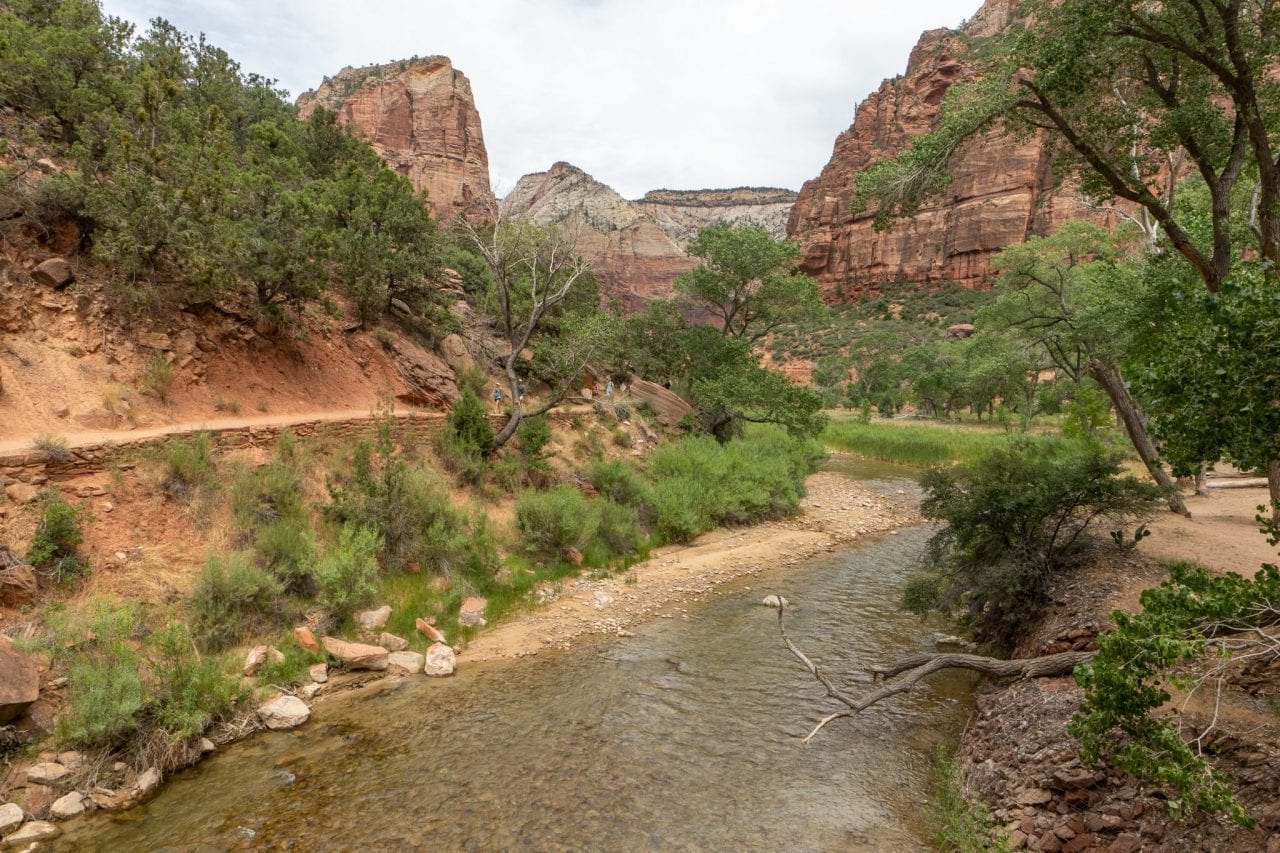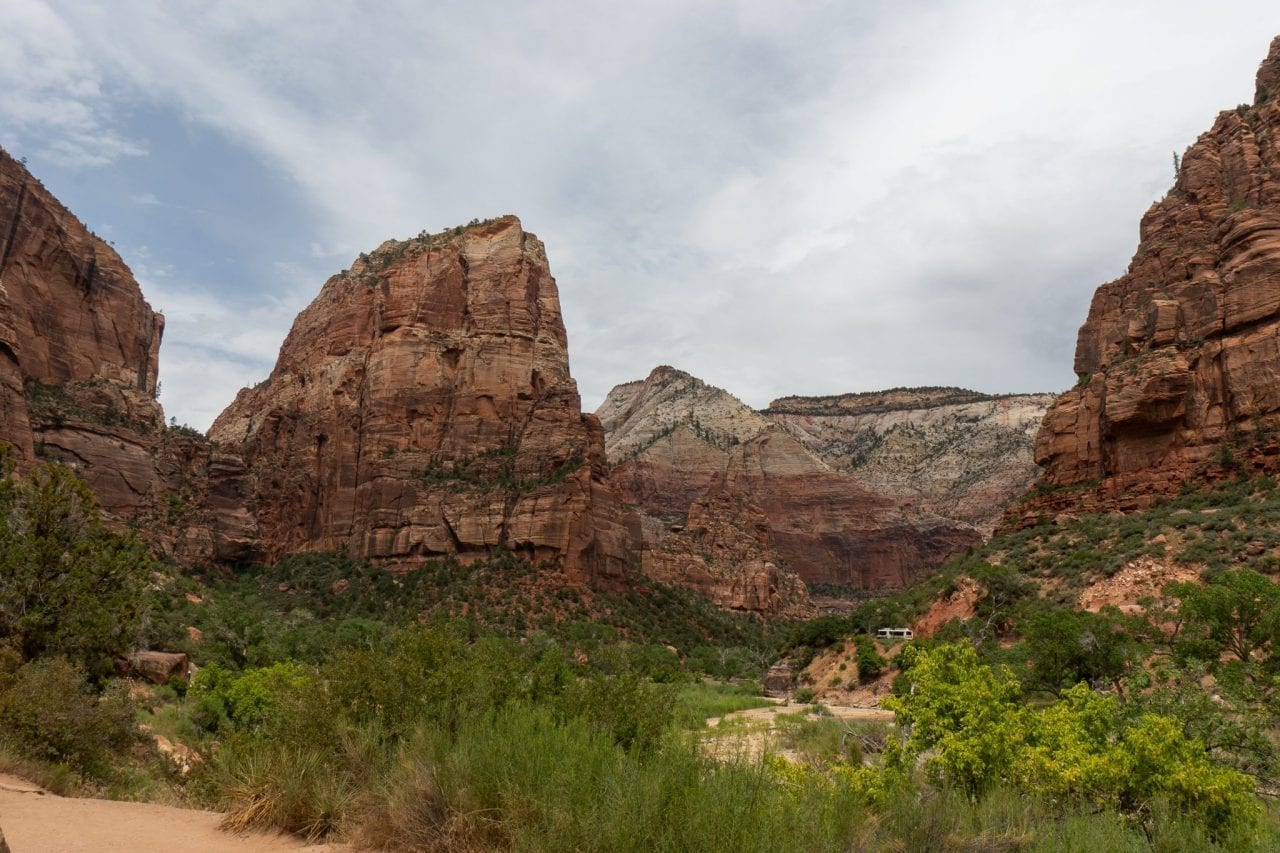 The mid section of the hike, known as "Refridgerator Canyon", is relatively easy half a mile or so in the shade and will allow you to cool down a bit. At the end of this section there is a steep climb into 21 switchbacks known as "Walters Wiggles" that will definitely get your heart beat pumping again.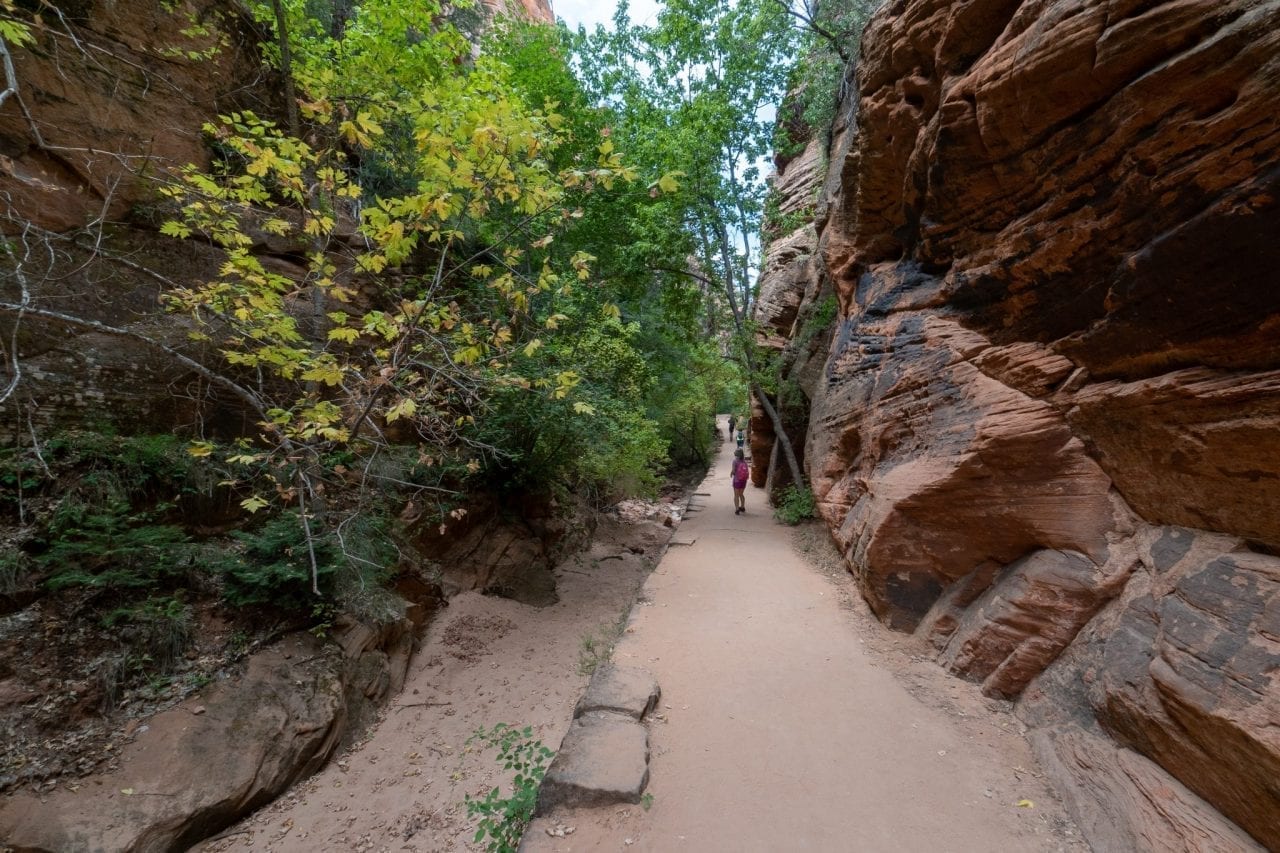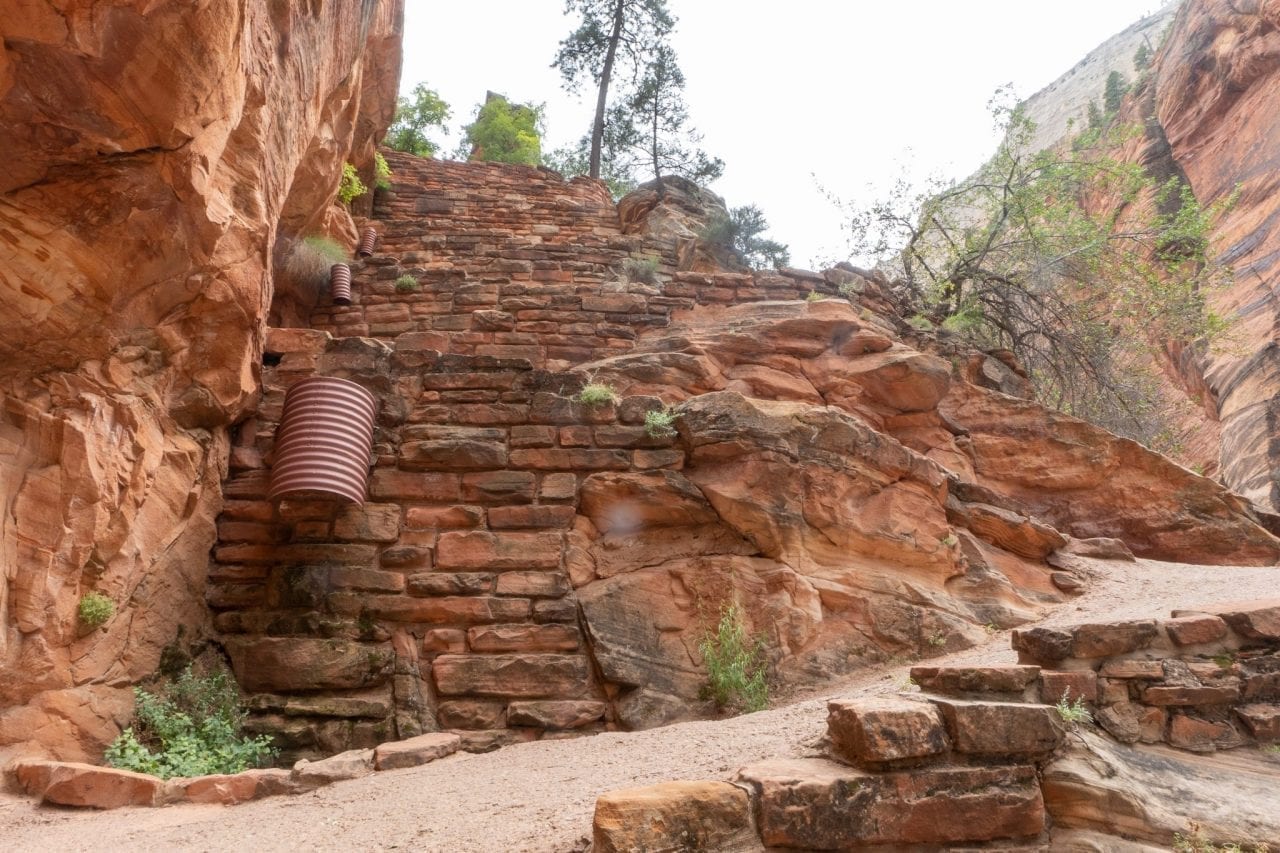 Once you're through Walters Wiggles, you will have gained about 1000 ft in elevation and there are some pretty good views to be enjoyed from whats known as "Scout's Lookout". There is plenty of room to rest and catch a breath here before you head to the last and most strenuous section of the hike.
If you are afraid of heights, or if you have any sort of knee problems, or if the weather is less than ideal, it is recommended to turn around and not attempt to hike any further as the rest of the hike is along a shark fin like ridge with steep drops on either side. (It is rated a Class 3 climb and a fall can be potentially fatal). There are chains to hold on to while you climb but unfortunately there are sections where there are gaps between the chains. Despite the risks, it is this section of the hike that draws the most hikers so you can expect to have plenty of company.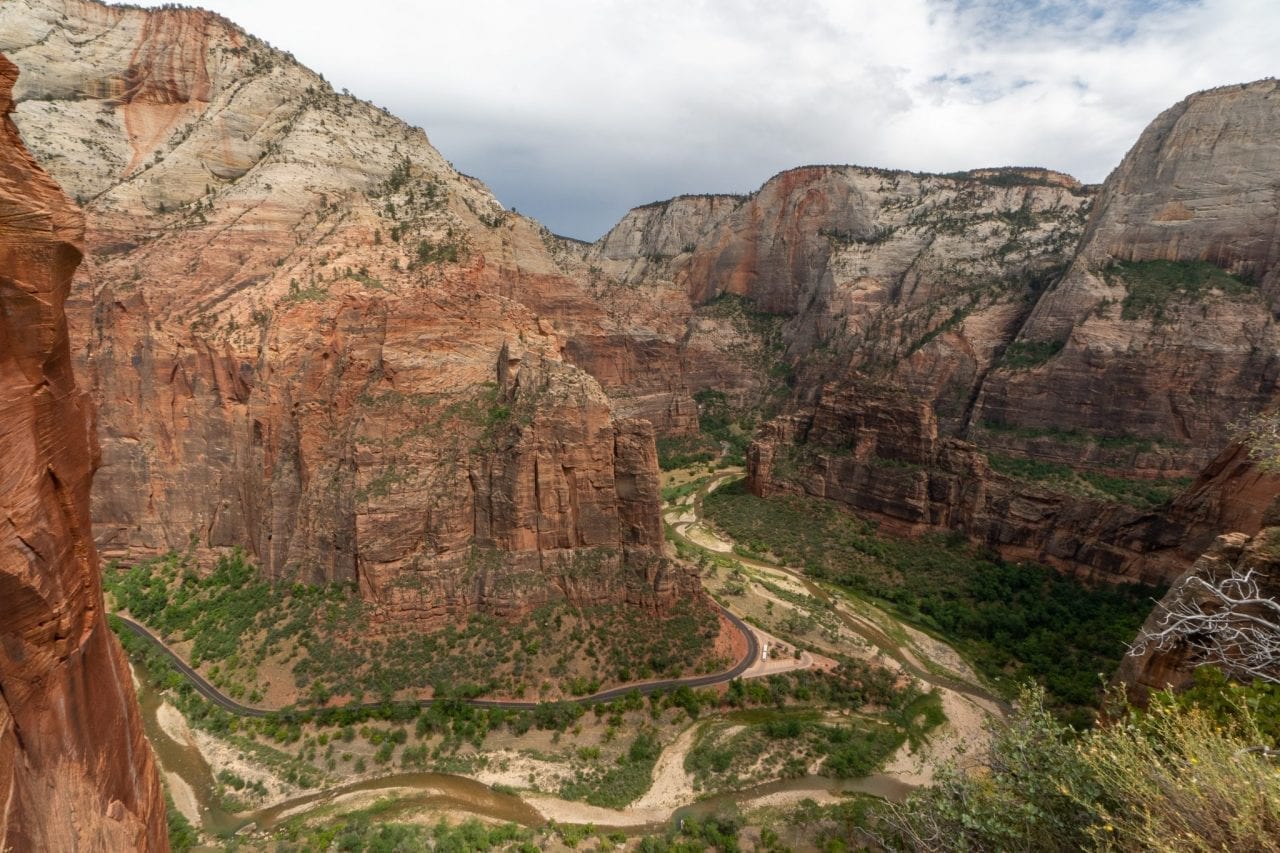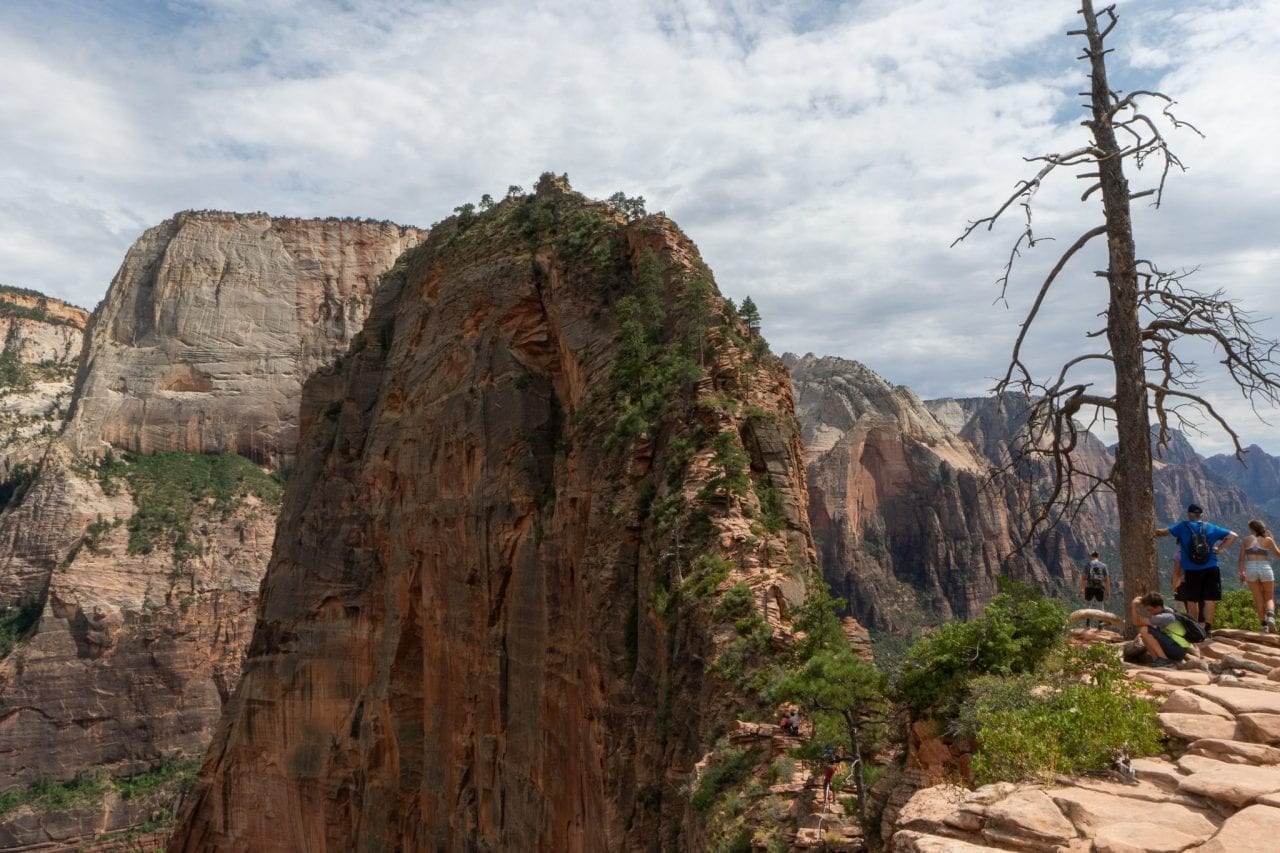 Once you get to the top, you will not be disapppointed by the sweeping 360 degree views of the entire canyon! It takes some planning, some hard work and some mental strength to get through the final 3/4 mile but it is arguably one of the most rewarding hikes in the American Southwest.
If you have done the Angels Landing hike in Zion National Park, let us know in comments what was your experience like, we would love to hear from you! If you haven't been to Zion but are planning to, check out our list of top things to do in Zion National Park.
—
Follow us on Instagram @outdoor.some for latest updates