One thing that Zion National Park is renowned for is its beautiful sunset scenery. And one of the most popular places to view the sunset is along the Virgin River looking out across a tall peak of red sandstone on the Watchman Trail.
The trail is a moderate 2 mile hike with a 450 feet ascend and offers sweeping views of the Zion Canyon. You can see the Visitor Center, the Court of the Patriarchs, and the campground from up there.
Watchman Trail is a great way to spend the evening watching the sunset and enjoy fantastic views. In summer, it does get quite hot though as the hike doesn't have much shade along the way. So, prepare accordingly.
As you descend down the trail, you could take a walk on Pa'Rus Trail all the way to the Canyon Junction shuttle stop to get the best sunset experience in Zion.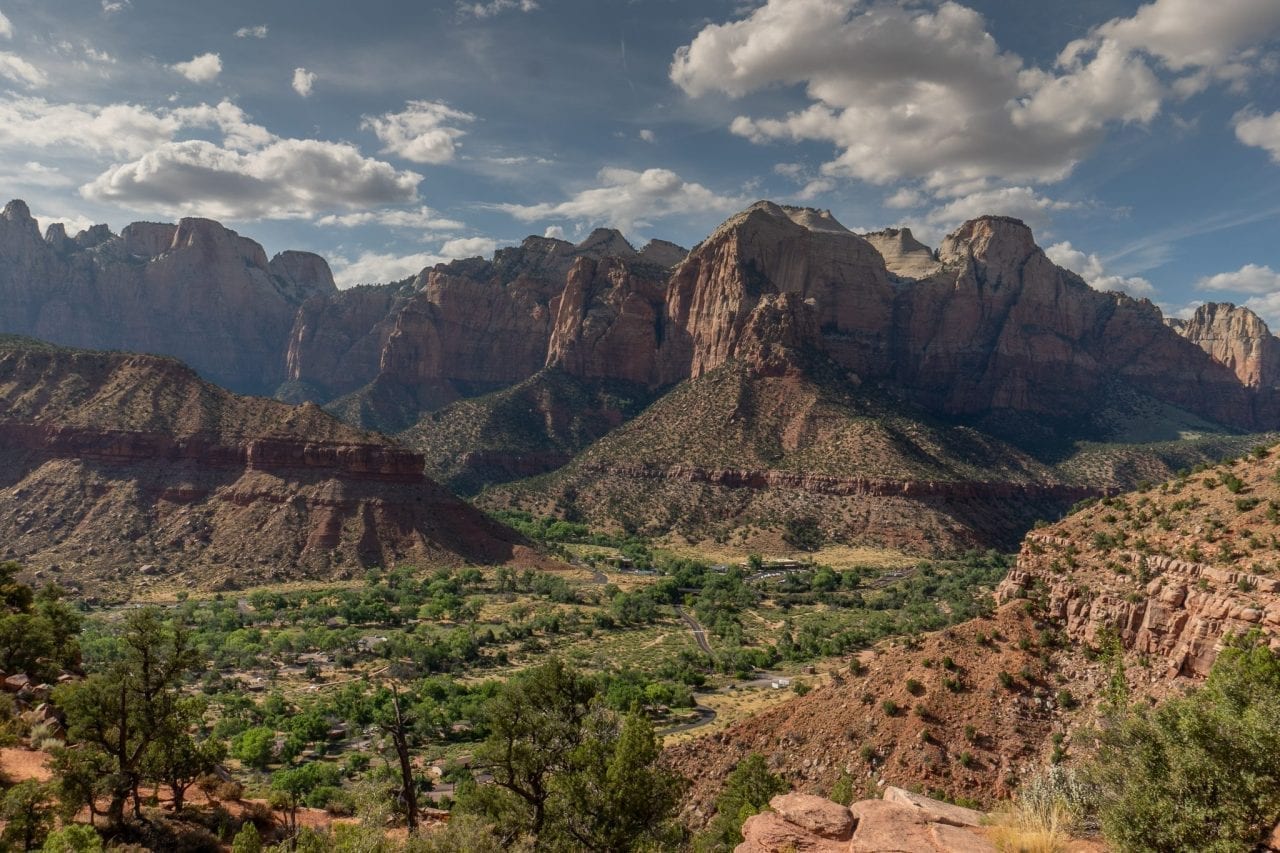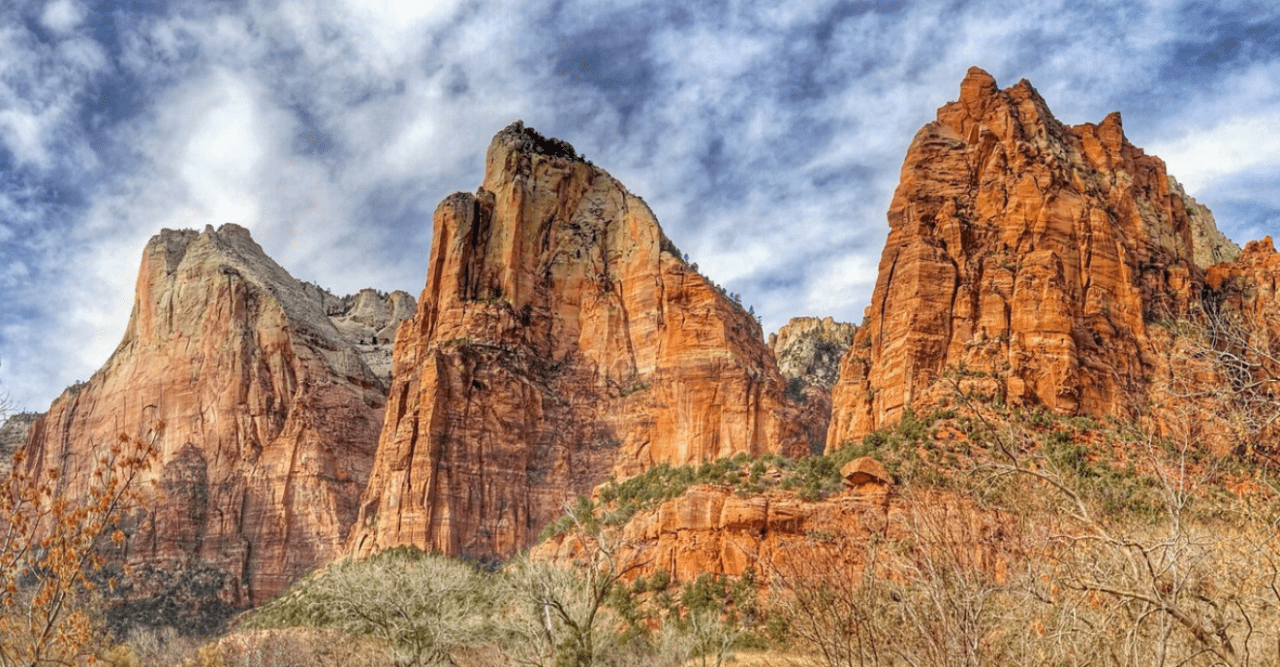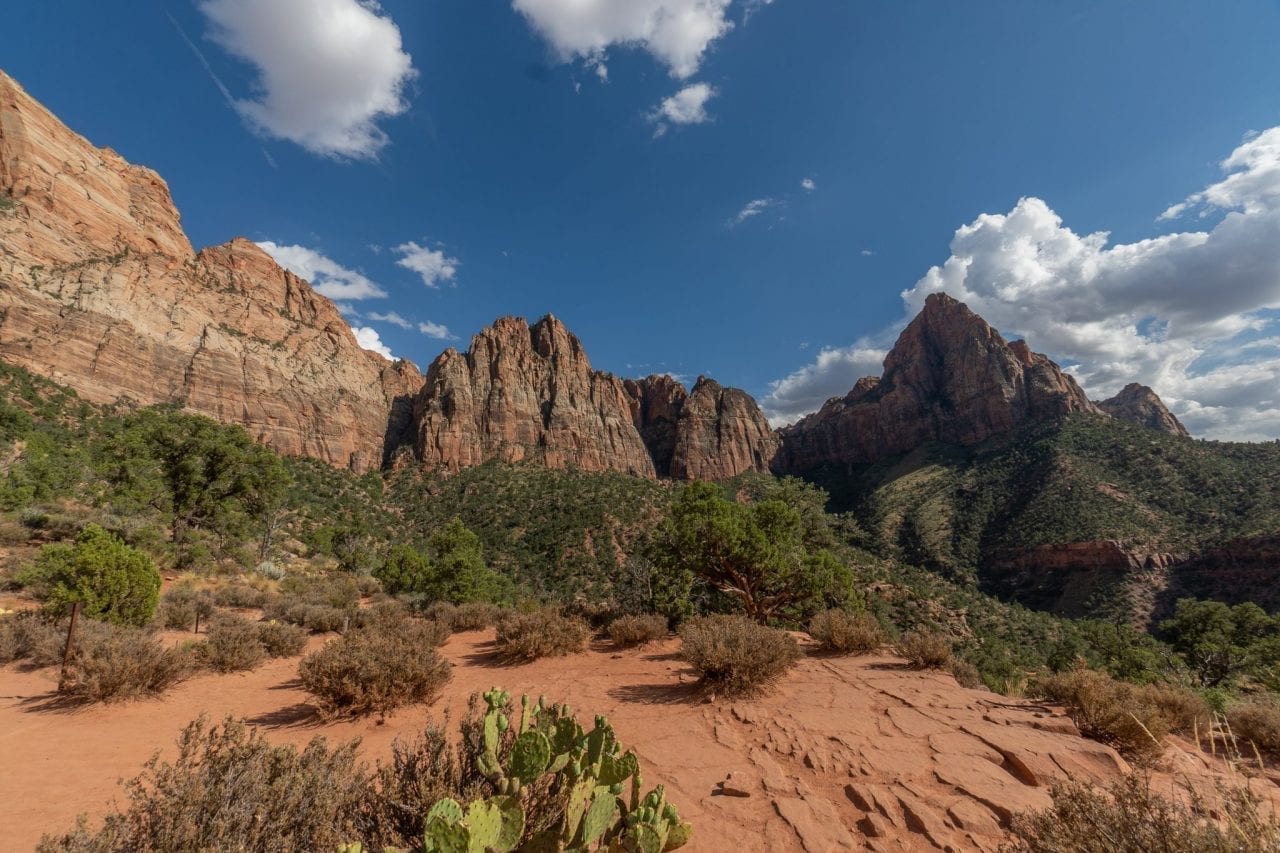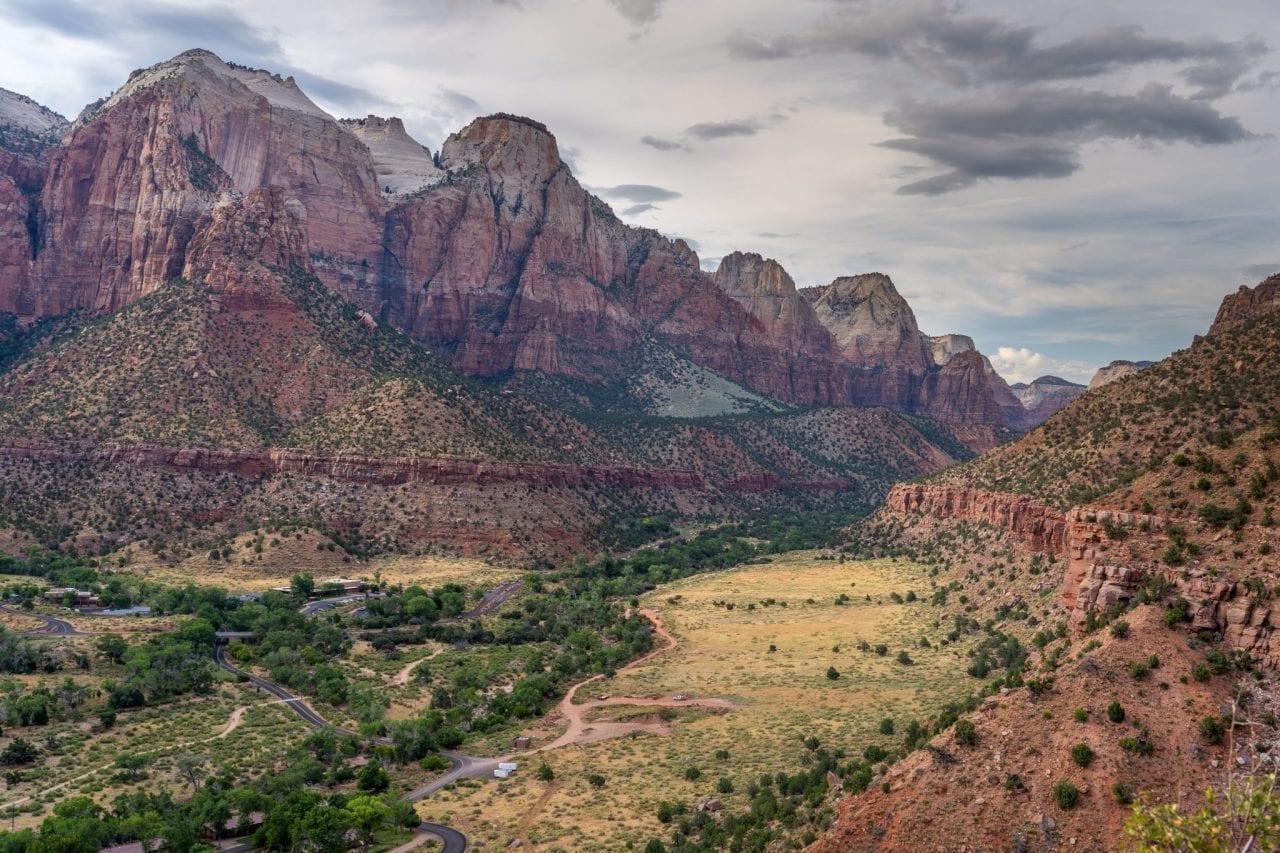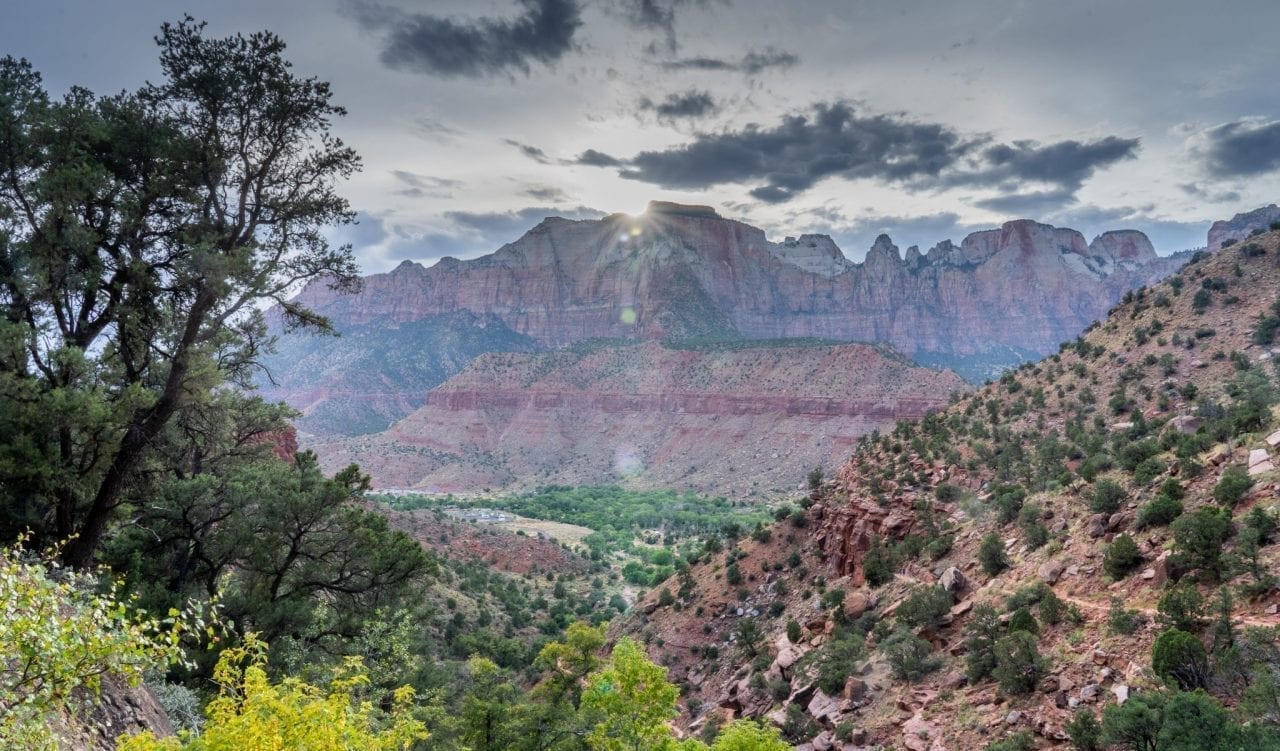 If you have already been to Zion, let us know in comments what was your experience like, we would love to hear from you! If you haven't been to Zion but are planning to, check out our list of top things to do in Zion National Park.
— Follow us on Instagram @outdoor.some for latest updates